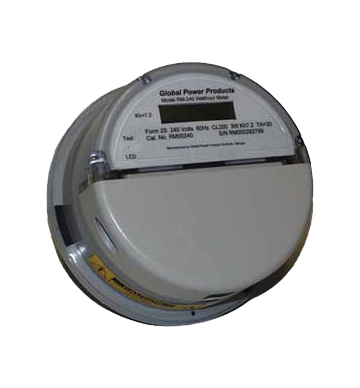 SE-240
The SE-240 is a form 2S class 200 meter designed for light Commercial and Residential applications. SE-240 can be configured as a stand-alone meter or can be networked to accommodate various Automatic Meter Reading (AMR) solutions.
RECOMMENDED FOR

Multiple applications

AVAILABILITY

On request
CONTACT US
Form 2S Class 200, 240V, 60Hz, Single Phase, 3-Wire, 5 Amp through 5000 Amp. Low cost, AMR-ready meter with LCD-readout for energy display.
Modular design, open architecture.
Data can be processed and stored at the meter or can be processed by the communication electronics.
Supports real-time metering, Time-of-Use (TOU), load profiling, load management, power quality monitoring.
Compatible with Power-Line-Carrier, CEBus, LonWorks, RF two-way, cellular, satellite, two-way paging, telephone and cable modems.
Both 240VAC and 12VDC provided to communications module.
Available with 200A load disconnect